These Rakuten (previously Ebates) shopping tips and tricks are going to change the way you shop online!
I don't know about you, but online shopping is my JAM! I love anything that can seriously save me time and money, especially with 3 little boys. The only time I like to pack up the kids and head to the store is if we are going to Target, because then we all get a snack and special drink 😉 And sometimes mama needs a Cherry Coke!
But honestly I would much rather grab my goods online and have them shipped to my door. Rakuten makes shopping online super easy to save money. If you don't know how to get started, then check out the video below. You can sign up with Rakuten here and earn $10 in your account just for signing up.
~ This article may contain affiliate links. I only suggest product or services I believe will benefit my readers. All opinions are 100% mine! ~
These Rakuten (previously Rakuten) shopping tips and tricks are going to change the way you shop online!
Rakuten Shopping Tips and Tricks
So if you are already using Rakuten or you just signed up, then these tips are going to help you save even more money! Who doesn't want more savings?!
#1 Download the Rakuten App
If you like shopping online from your phone, then the Rakuten app will be perfect for you! The Rakuten app will notify you of the latest deals at your favorite stores. There are over 1700 stores available for you to earn cash back. It's super easy to shop right from the app so that you are sure to get the cash back.
#2 Install the Rakuten Cashback Button on your Browser
Rakuten has so many stores available that you can shop and earn cash back! The cashback button makes it really easy to be sure that you are getting all the deals possible every time you shop online. Here's the best part, it automatically finds promo codes and coupons for you. It will add them to your shopping cart without having to do anything special.
#3 Link your card for in-store cash back deals
Rakuten has an option for a handful of stores that you can actually shop in the store to receive cash back. You have to link your credit card to each store separately through the Rakuten app. When you are shopping the transaction must be used as credit in order to earn your cash back.
#4 Order your products online and then choose same day pick up
Sometimes you don't have time for a mail delivery. Not to worry! You can choose to shop online through Rakuten then choose in store pick-up. You will still earn your cash back and save yourself time in the store. You can shop stores like Target, Lowes, Walmart, and more!
#5 Save on Travel
You can save on everything from hotels, air travel, car rentals, and vacation packages through Rakuten. If you are planning a trip with your family, make sure to look at the cash back options available through sites like Expedia.com, Hotels.com, Priceline.com, and more!
#6 Save on Makeup
You can save money on makeup and cosmetic purchases at stores like Ulta and Sephora. Maybe you only buy drugstore makeup like me! Then you can still save money by shopping through Walgreens. These are easy ways to save money on products you use everyday.
#7 Shop Groupon through Rakuten
Groupon is one of my favorite ways to get massages, tickets to activities around town like museums, putt-putt, trampoline parks, etc. By shopping through Rakuten, you can save even more money on your Groupon deals.
#8 Buy Items on Double Cash back days
You can check out the Double Cash back page on the Rakuten site. Here they list all the stores that have an offer for double cash back. These deals can run a week or longer depending on the store. This is a great way to earn cash back on items that you don't need immediately.
#9 Share Rakuten with your Framily (friends and family!)
One of my favorite ways to earn more cash back with Rakuten is by sharing my referral code! You can earn $5 for every friend that joins Rakuten and makes a purchase through a qualifying store (a store listed on Rakuten).
Once you sign up with Rakuten you will receive your own referral code that you can share on social media, email, or text messages.
#10 Start a blog & Save
Have you ever thought about starting a blog? You can earn cash back by choosing Bluehost for your webhosting and earn cash back. I started with Bluehost and it was perfect for me as a new non-techy blogger. They have great support and you can chat with them any time!
Blogging is another great way to share your referral code and reach a bigger audience. I love helping moms find ways to earn cash back, save money, and find legit ways to work from home. So I started Smart Cents Mom to help even more moms!
Find a way that you can help solve people's problems and start your own blog. You can get started in 15 minutes or less with this easy tutorial on how to start a blog. Then start helping others by sharing how Rakuten helps you earn cash back on your everyday shopping.
Start Earning Cash Back with Rakuten Here!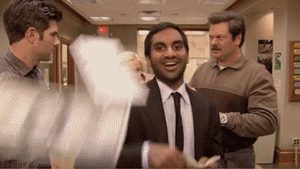 Find more ways to save on Christmas with our Debt Free Christmas Challenge!
Week 1: Debt Free Christmas Challenge
Week 2: Make Quick Cash for Christmas
Week 3: Christmas Gift Giving Ideas
Week 4: Christmas Shopping Tips and Deals
Week 6: Sell Gift Cards Online
Week 7: DIY Crafts to Make and Sell During the Holidays
Week 8: Ebates Shopping Tips and Tricks